One day projects
One day objects and furniture projects and its execution.
---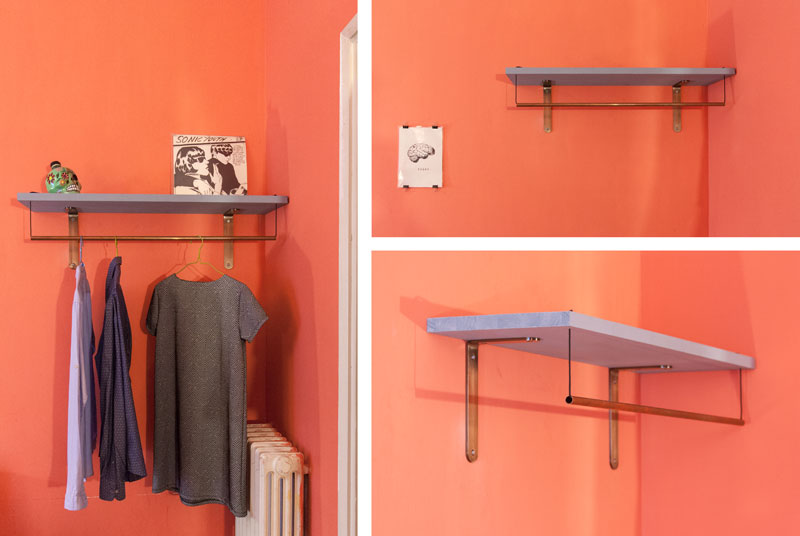 Wardrobe-free!
The mutual dislike for wardrobes made us re-think our storage space. Painted wooden shelf with a hanging copper pipe as clothing rack. Collaboration with Lorenzo Chianura
---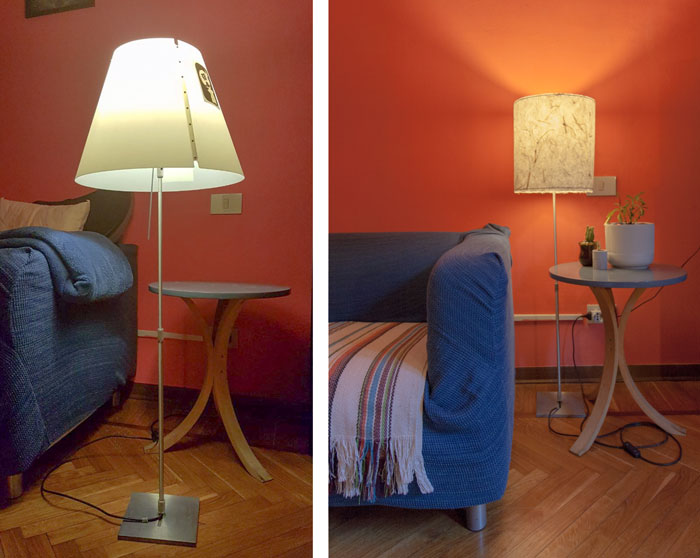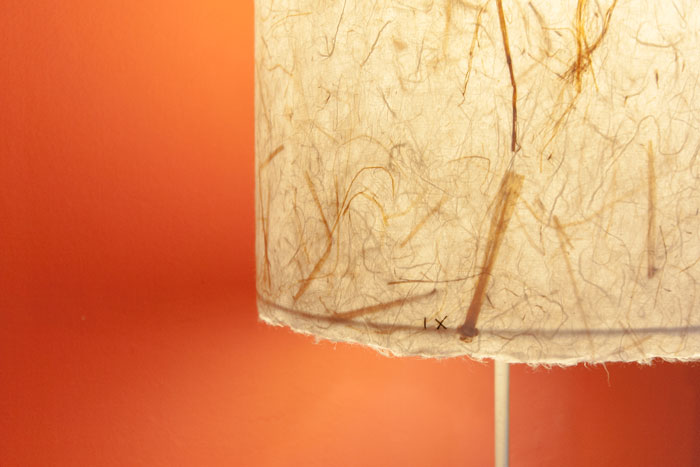 Paper light
Existing lamp reupholster using Korean paper. The top-bottom base create a frame for the rich texture of the paper without creating any dark shadows. The frames were sewed on the paper with minimal cross stitches equally spaced out. Collaboration with Lorenzo Chianura
---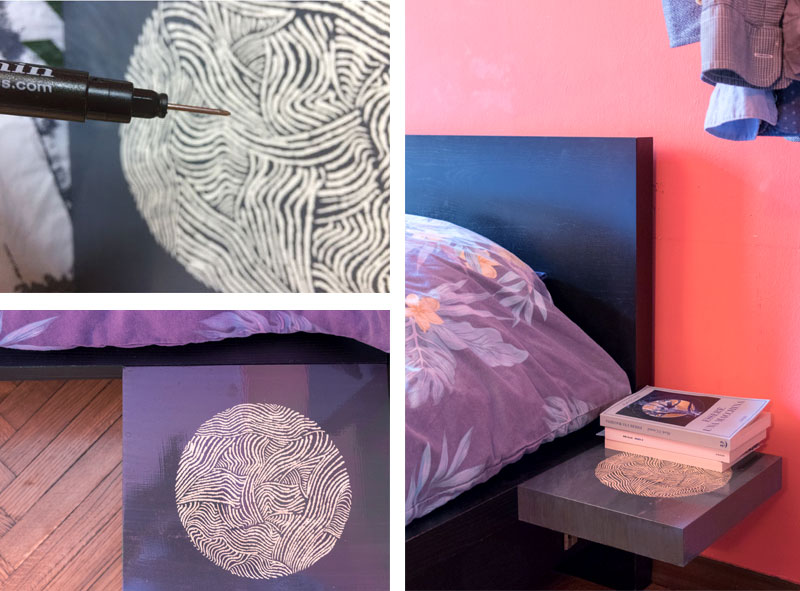 Blue is the infinite colour
Bed side table made by recycling a white square shelf. When adding the two blue coats, I realised that it was much easier to take off than to add more paint for the line design. By using a screw driver I therefore engraved the drawing and finished off with a transparent coat to fix it and not scratching it further.
---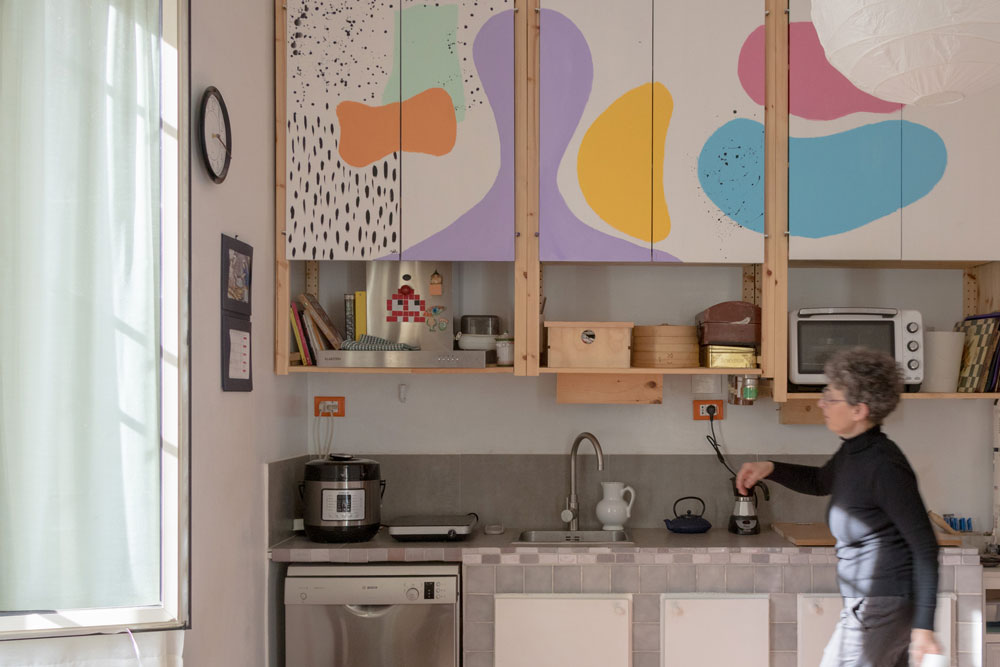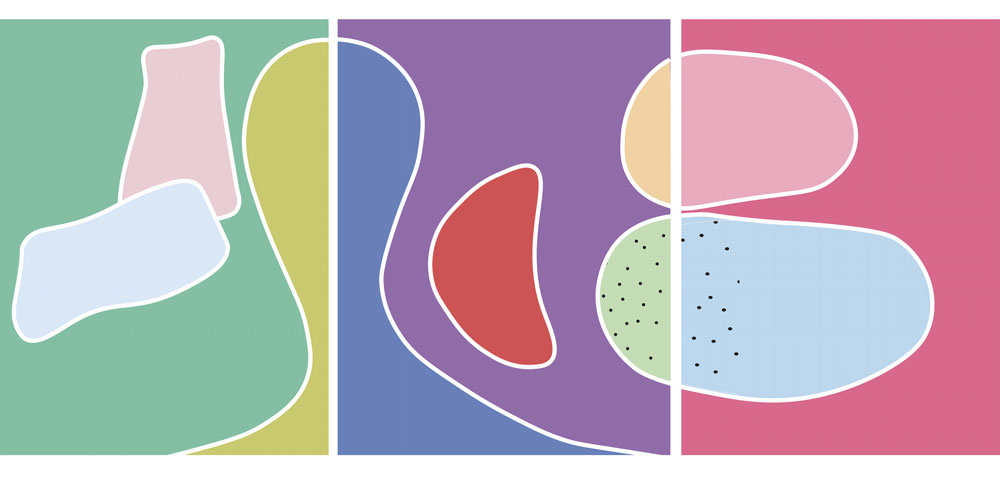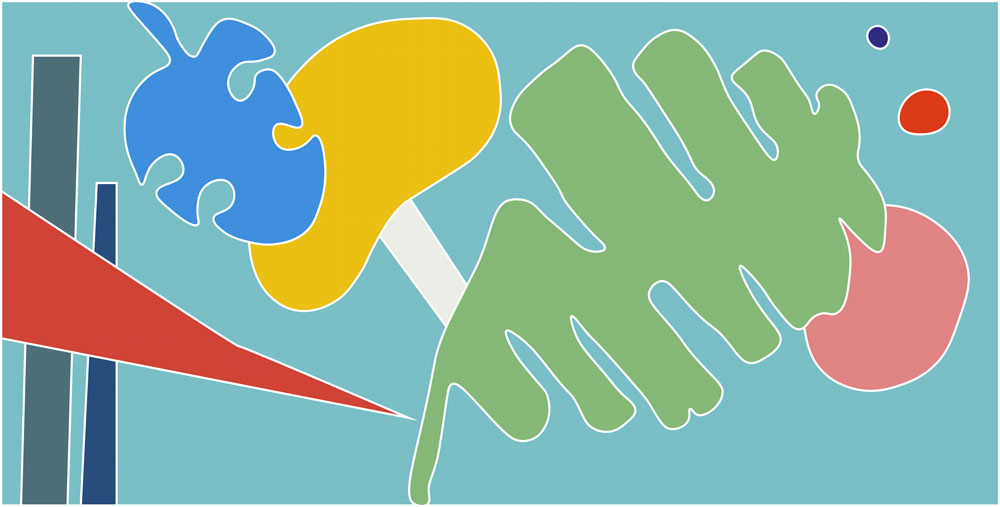 Diving in the sink
Renovated kitchen with home made cabinets. The clients' new countertop reminded me of a big swimming pool. The concept was therefore of summer and colors, waiting to dive into the pool. Work in progress.
---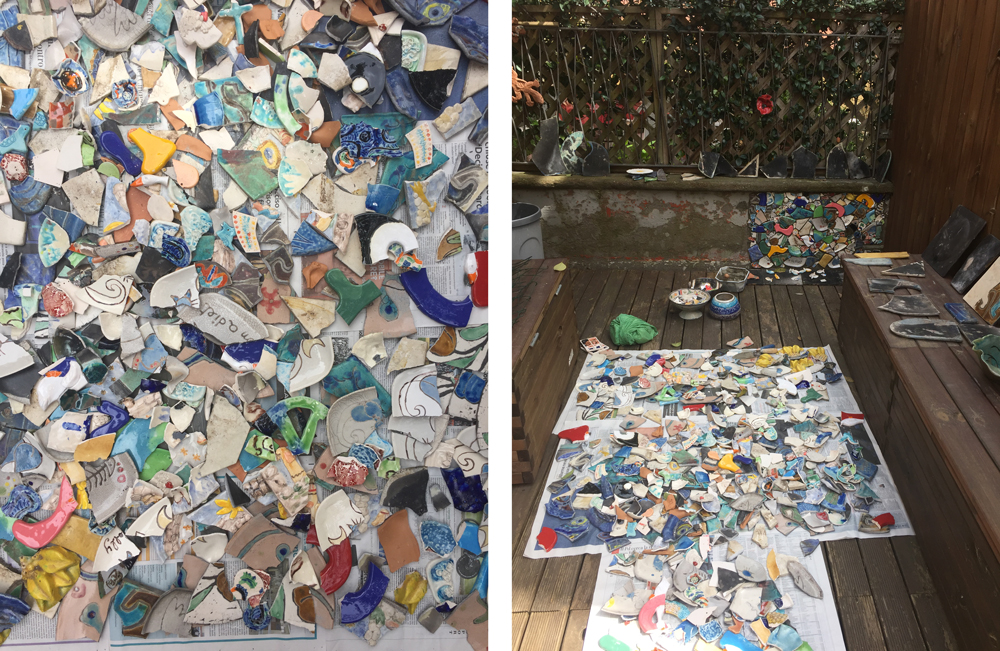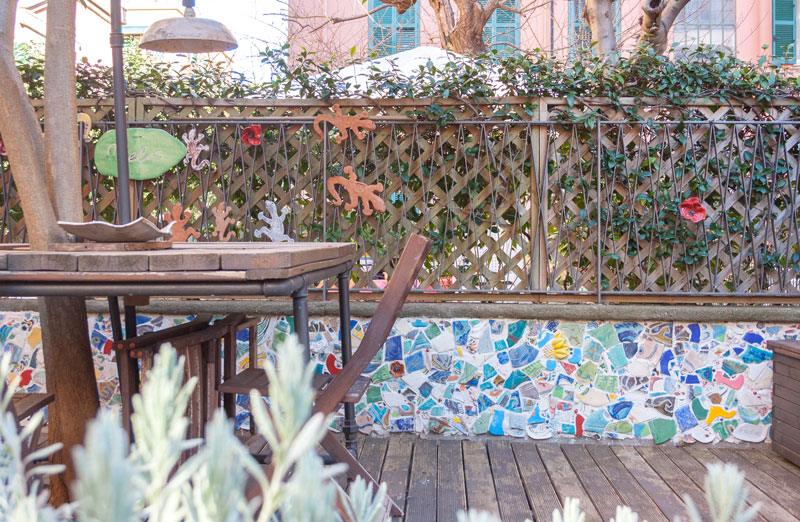 The leftover wall
The client is a ceramic artist. Her constant experimentations create a sur-plus of material. An old grey concrete wall in her garden was waiting to be renovated and I proposed to cover it with left over ceramic pieces that were waiting to be trashed. The project saw three phases: to break all the ceramics in smaller pieces, to attach the pieces with a tile glue, to inglobe them with mortar and finally to clean the excess mortar from the pieces. The irregularity of height made the process long and meticulous. Concept and execution by the author.
---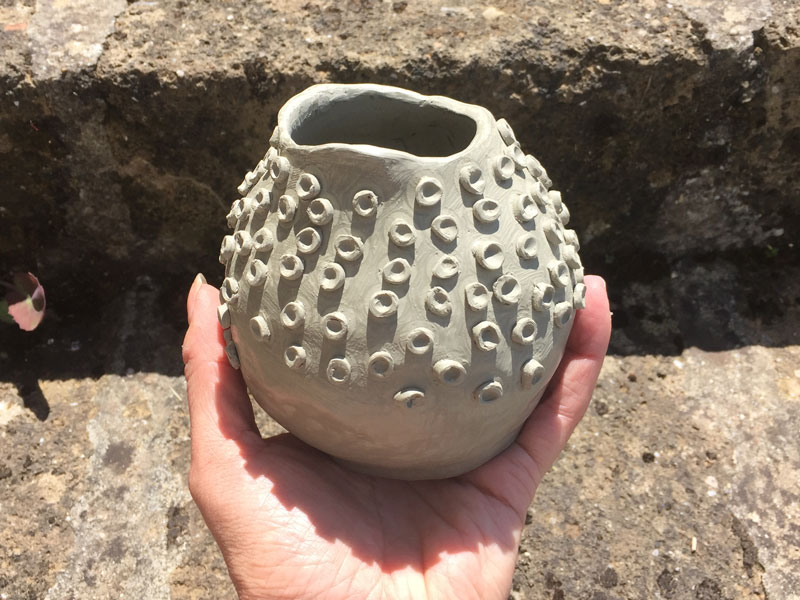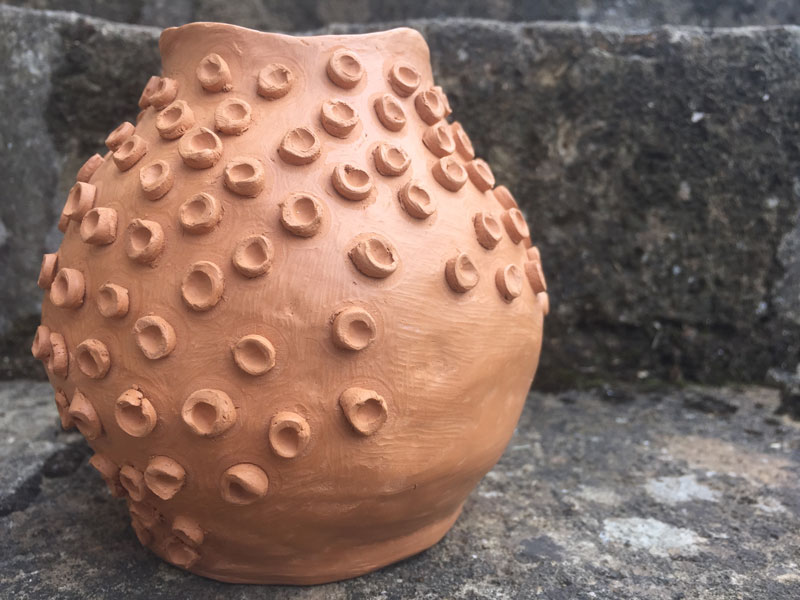 Ceramics octopus
Red clay ceramic pot, completely hand made, inspired by octopus tentacles
---